About Us
From print to web and all the pixels in-between.
LAARS Heating Systems Print and Mobile App
First, design a complete product catalog with specs, dimensions, charts and all the information you need to make a water heater purchase. Then, putting all that information at your fingertips in a mobile version. Created with: Post-Its, Sharpies, Adobe InDesign, Photoshop, Illustrator, Microsoft Xcell and Word. Prototype was built with InVision App for user flow. Final design was WordPress with WooCommerce (mobile first). Fully responsive design for mobile devices, tablets and desktops.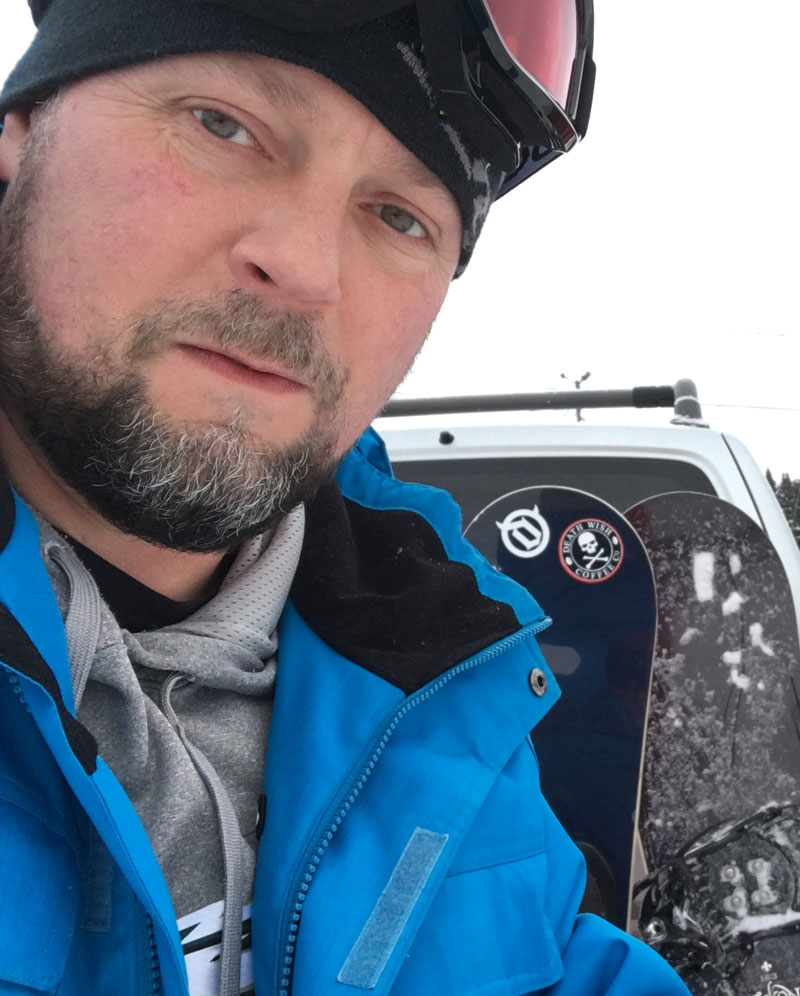 Anthony Colanero
Freelance Art Director
Senior Art Director at Marketing Group \ MGA for 21 years. I also worked along with their subsidiary companies and their clients.
AmericorPress, a full service offset and digital printing/fulfillment facility
ManorHouse Publishing which included advertising design and production of magazines and websites of both Pool and Spa Living and Luxury Pools
From agency creative work to pre-press printing problems and troubleshooting client files, photoshoots, image editing and color corrections...nothing was too intense to handle and was all part of my daily process.
Self Motivated
Quick Learner
Orgainized
Detail Oriented
Problem Solver
Fast Execution
Ride Friendly
Mountain/Trail
Work History
Freelance Art Director
January 2000 - Present
Over the years I have gained my own clients. Imagine Audio, GreenScenes Lawn Care, Bradly Advanced Mechanical, Il Fuoco Dentro Wood Fired Mobile Pizza, Mark Franchi Demolition, PIT Motors, Monster Mechanical, Aeris Consulting, GroupG Marketing Partners and Communication Graphics Inc.
Senior Art Director
November 1996 - December 2017
Marketing Group / MGA
Responsibilities included, but not limited to, development of UX/UI for websites and apps, WordPress and WooCommerce. Brochures, newsletters, sell sheets, flyers, ads and forms. Preparing jobs for production to print, troubleshooting files from clients, rebuilding problem or corrupt files. File back-ups, and networking along with system upgrades and installs including hardware. Motivated self-starter and deadline oriented. Clients Included: Anthony & Sylvan Pools, Aquatech Pools, Bradford White Corporation, Patriot Fleet Services, Direct Energy/Airtron, Gemini Baking Equipment, Durasol Awnings, Hank's Root Beer, Honeywell, K. Hovnanian, Lux Products, Master Pools & Spas, Moore Push Pin, Pecora Corporation, Penn State, Precision Transmission, Rockland Immunochemicals, Saniflo, San Juan Pools, St. Mary's Medical Center, Visiting Nurses Assoc., Waterford Crystal.
Freelance Art Director
January 1996 - November 1996
Paolin & Sweeney, Inc.
Various concepts and design for clients including, Carl Harz Furniture and Cherry Hill Mall.
Art Director
January 1994 - January 1996
A. Whitcomb and Associates
Various concepts and design for the hospitality industry. Ads, newsletters, Special event campaigns, Seasonal designs, brochures, Ads, and marketing materials. Clients Included: Hilton Hotels, Trump Castle, Trump Marina, Bally's Casino, Rainbow Casino and Days Inn.
Education
Associate Degree in Specialized Technology
January 1991 - January 1993
The Art Institute of Philadelphia
Graduated 1993, GPA 3.85, with Associate Degree in Specialized Technology, Visual Communications. Included in the Who's Who Among Students in American Junior Colleges, 1994 edition.
Vocational School
September 1988 - June 1990
Gloucester County Institute of Technology
Gloucester County Vocational School. Attended Junior/Senior years during high school. Major: Graphic Communications, 2 Year Course.
High School
September 1986 - June 1990
West Deptford High School