Bradford White Print
Various Covers for Bradford White Corporation
Some of the cover designs I have done in the past and recently after the 2017 National Sales Meeting 25th Anniversary. It was held in Center City Philadelphia at the Loews Hotel. The theme encompassed old city, 1776, revolution.  The logo I designed was a wax seal.
The idea behind these Ads was that nobody really cares what a water heater looks like, or how it works. They want hot water when they turn the faucet on. Period.
This Ad series shows normal family use on any given day, and the "out of sight" water heater getting the job done. It's not pretty, it hides in the corner and just works when you need it.
Driving Sales Across The Country
Trucks are rolling billboards. Take it from someone who has been behind the wheel in some of the worst traffic. Buying a fleet or single trucks, or colored cabs, they needed a design that any company could install, no matter what state. These designs were the latest versions created.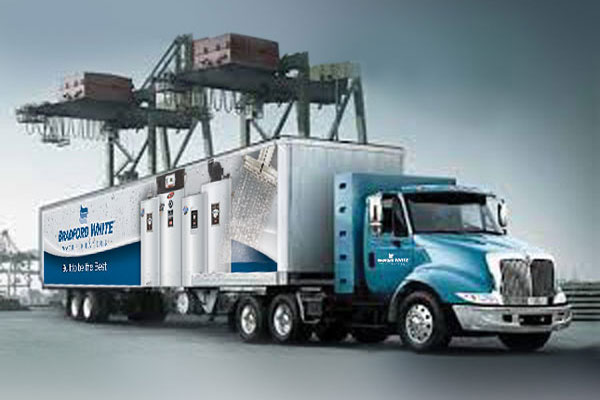 Description
Bradford White Water Heaters